Why is this important?
Intensive military actions significantly shake not only physical, but also psychological health of our defenders.
There are significant risks of deterioration of the moral and psychological state of military men, in particular – risks of suicidal acts, refusal to perform combat tasks, abandonment of combat positions, irregular weapon using and demoralization as well.
Our troops really need timely appropriate measures "here & now" for rehabilitation (decompression) in a very short period of time in order to quickly retrieve their morale and psychological state and subsequently to be returned back to conscious combat tasks performance.
What is applicated?
The Rehabilitation Center was created and is functioning as a joint initiative of some higher officers of the Ukrainian Armed Forces and the National Guard of Ukraine and get supported by the local public.
On the basis of the Rehabilitation Center, military men of many military units of the Ukrainian Armed Forces and the National Guard of Ukraine, who are directly combat in the northward Kharkiv-Belhorod direction with the aim of repelling the armed aggression of the russian federation, undergo accelerated psychological & medical rehabilitation (decompression). From mid-July 2022 until now (January 30, 2023), 2000 servicemen underwent their rehabilitation.
Throughput capacity of the Rehabilitation Center is 105 servicemen per week (as of now), check-in every Monday, the term of accelerated rehabilitation is 7 days only.
The proven efficiency of the center is almost 99%. That is, 99 out of a hundred of our military men consciously return back to the ranks to beat the enemy!
How is the rehabilitation?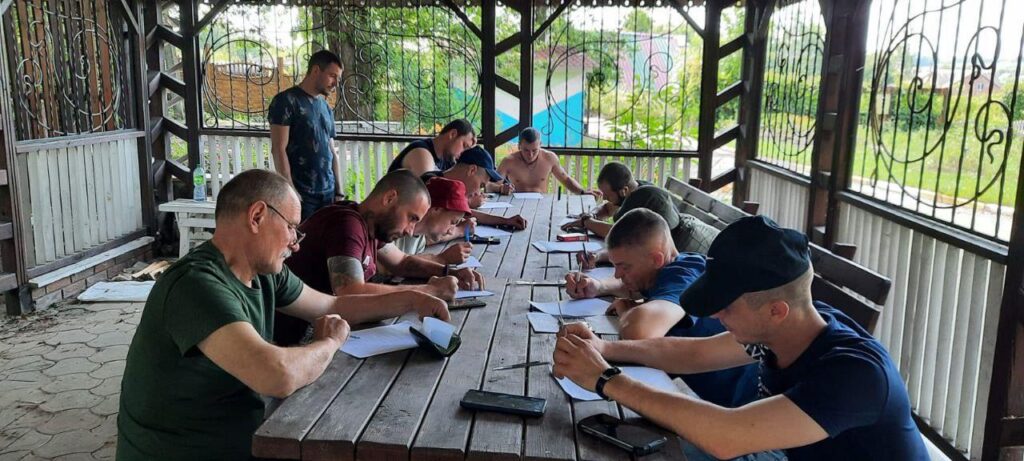 DAILY WORK OF MILITARY PSYCHOLOGISTS
sensitive tracking the moral & psychological state of military men by running some questionnaires, testing individual & group classes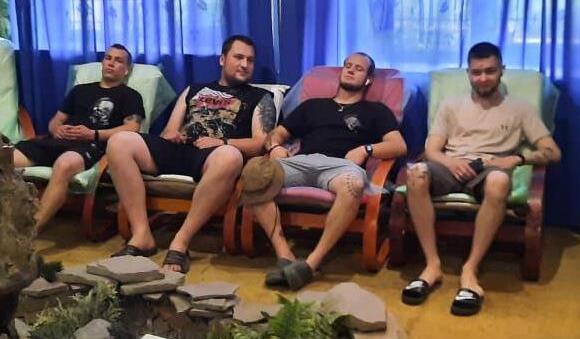 AROMATHERAPY
for accelerated retrieval of a respiratory system of military personnel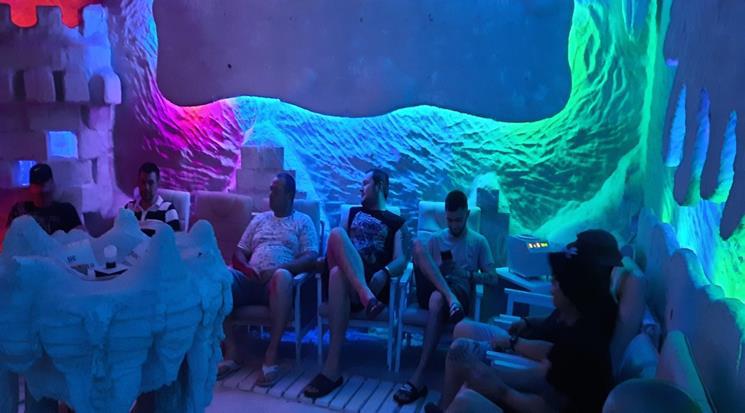 SPELEOTHERAPY
to renew a respiratory system of military
RETRIEVAL OF MUSCULOSKELETAL SYSTEM
special medical & fitness complex for fast rehabilitation after suffering compression injuries of a backbone & severed kinks
SWIMMING and AQUA AEROBICS
body & musculoskeletal system revitalizing
VAPORARIUM WITH A STEAMER
complete retrieval of respiratory system, human skin, lymphatic system & metabolism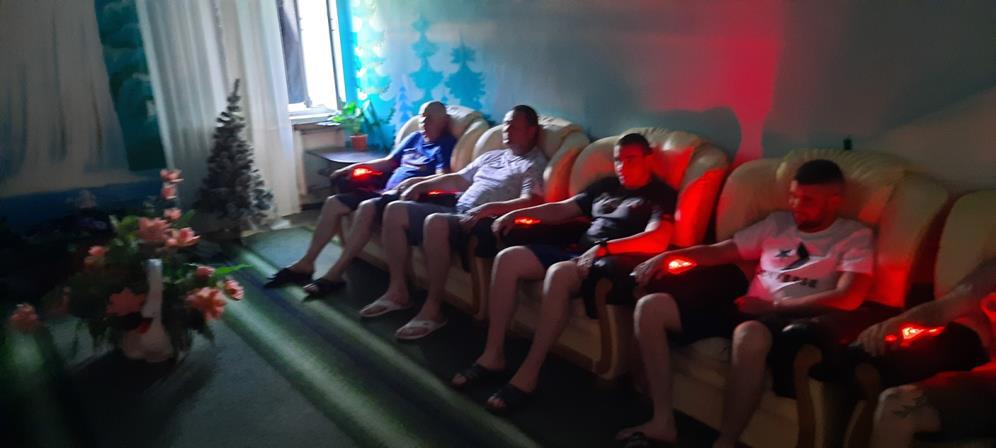 SPECIAL RELAXATION EXERCISES
in vibromassage chairs & laser therapy
RETRIEVAL OF CARDIOVASCULAR SYSTEM
in a medical cardiology area
PSYCHODIAGNOSTICS & PSYCHOTHERAPY
monitoring of individual psychological characteristics before and after psychological rehabilitation, family therapy & engaging families of military personnel
SOCIAL BLOCK
some cultural and motivational events
Where it happens?
We conduct our activities in cooperation with the community, the Armed Forces, the National Guard and other charitable foundations
---
Details for transfers in national currency:
Recipient: CO "CF "INVINCIBILITY OF THE COUNTRY"
Одержувач: БЛАГОДІЙНА ОРГАНІЗАЦІЯ «БЛАГОДІЙНИЙ ФОНД «НЕЗЛАМНІСТЬ КРАЇНИ»
Код Одержувача: 45101933
Банк Одержувача: АТ «ОТП БАНК» в м. Київ
МФО: 300528
Рахунок № UA673005280000026004000029432
Details for transfers in foreign currency:
Beneficiary: CO "CF "INVINCIBILITY OF THE COUNTRY"
Account#: UA673005280000026004000029432
Beneficiary's bank: OTP BANK JSC
SWIFT code: OTPVUAUK
NEWS
Ukraine's troops get help for PTSD, but then head straight back to brutal trench warfare on front lines
---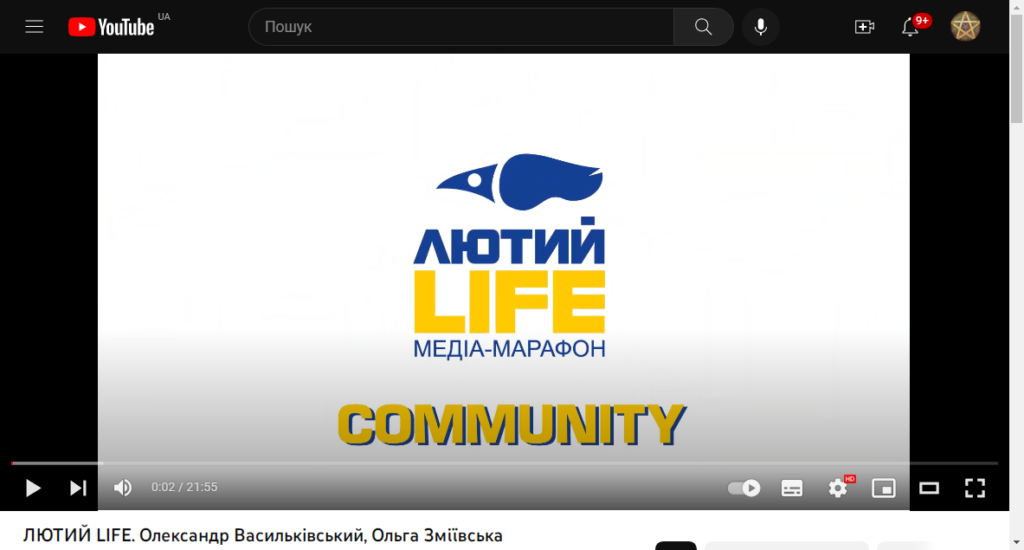 ЛЮТИЙ LIFE — це 40-годинний медіа-марафон за участю артистів, журналістів, волонтерів, спортсменів та культурних діячів.
ЛЮТИЙ LIFE. Олександр Васильківський, Ольга Зміївська
---
NOS Nieuws • Donderdag 5 januari, 20:57
Aromatherapie en muziek: zo worden Oekraïense militairen weer voorbereid op het front
Een week van ontspanning en, waar nodig, therapie. Oekraïne bereidt z'n militairen met speciale programma's weer voor op een nieuwe periode aan het front. Want niet alleen het lichaam is kwetsbaar, ook de geest.